Meet Cherry Fargo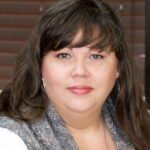 Cherry Fargo is the founder of Being Remade, which exists to transform dark pasts into bright futures. Cherry has a passion to encourage, empower and equip women to embrace the process of being remade into who God intends them to be, especially women who are transitioning from abusive, traumatic, or difficult life circumstances. To help women find their freedom, identity and purpose, she offers one on one discipleship, life coaching, and spiritual support based on each individual's needs and experiences. She helps women discover that hope and healing are possible.
Cherry serves as a prayer coordinator for Mobile Missions Network offering prayer support to those in need. She is passionate about partnering with Mobile Missions Network's vision of relationally advancing the Gospel and Kingdom of God. If you would like to make a charitable donation to help support Cherry, you can give through Mobile Missions by clicking here and choosing her name from the drop down menu or entering it in the notes section. 
Cherry has a wide variety of experience in multiple areas of ministry over the last couple of decades including, special needs and women's ministries. She has had the privilege of working for some amazing ministries including Refuge For Women NTX as a shift lead and TBN as a prayer partner.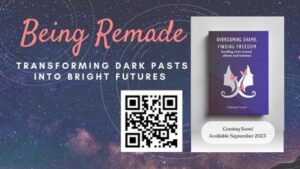 Cherry's upcoming book Overcoming Shame, Finding Freedom; Healing For Sexual Abuse and Trauma will be released in September. Her hope and prayer is that it will help many women experience freedom from abusive pasts. If you would like to financially partner with Cherry in this endeavor us the QR code to the right to make a donation. All monies donated will go to help with marketing and publishing related expenses.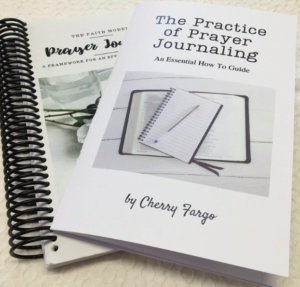 The FAITH Model Prayer Journal is an additional resource Cherry has created to help others develop a strong discipline of prayer. Her personal testimony about overcoming an abusive childhood was published in the Roaring Lambs book, Stories of Roaring Faith, Volume 3 and was featured on the radio broadcast program,  A Time To Dream. You can listen to it here: TWR360. She has also contributed several articles to Oh Wondrous Grace, an online magazine for Christian women, and is currently working on writing a book to help women find freedom from the trauma of sexual abuse,  and exploitation.
Cherry is a Chaplain credentialed through Chaplain Fellowship Ministries and holds a degree in Christian Ministries from The King's University. She also has a certification in life coaching from New Skills Academy.