Meet Cherry Fargo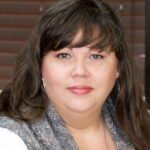 Cherry Fargo is the founder of Being Remade, which exists to transform dark pasts into bright futures. Cherry has a passion to encourage, empower and equip women to embrace the process of being remade into who God intends them to be, especially women who are transitioning from abusive, traumatic, or difficult life circumstances. To help women find their freedom, identity and purpose, she has created several resources for spiritual growth and development. Her passion is to help women discover that hope and healing are possible.
Cherry holds a degree in Christian Ministries from The King's University. She is a Chaplain through Chaplain Fellowship Ministries and a certified life coach specializing in sexual abuse survivor support. She serves in a missionary capacity through Mobile Missions Network and Church Inside  providing support and services to survivors at no cost to them. She also serves as a prayer coordinator for Mobile Missions Network and Church Inside Out.
Cherry loves to partner with other non-profits and women's organizations to serve them in their efforts to raise awareness about abuse and provide helpful services to the groups they assist. Her community involvement also includes assisting Patsy Weaver in leading a monthly women's network gathering in Sapulpa, OK: My Story, Our Table. All local women are invited to join us. Please click the link for the Facebook group for more information.
Cherry is also a published author. Her personal testimony about overcoming an abusive childhood was published in the Roaring Lambs book, Stories of Roaring Faith, Volume 3 and was featured on the radio broadcast program,  A Time To Dream. You can listen to it here: TWR360. She has also contributed several articles to Oh Wondrous Grace, a former online magazine for Christian women and recently published Overcoming Shame, Finding Freedom: Healing for Sexual Abuse and Trauma which is available on Amazon and in many other major book retailers online stores.
Cherry has a wide variety of experience in multiple areas of ministry over the last couple of decades including, special needs and women's ministries. She has had the privilege of working for some amazing ministries including Refuge For Women NTX as a shift lead and TBN as a prayer partner. Cherry and her husband Shannon have been married for nearly 30 years and live on property outside of Tulsa that has been  in the family for several generations. They have 4 children and 4 (soon to be 5) grands.