Meet Cherry Fargo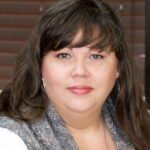 Hi I'm Cherry, a Certified Life Coach and Author with a degree in Christian Ministries from The King's University. My deepest desire is to encourage, empower and equip women to embrace the process of being remade into who God intends them to be. Especially women who are transitioning from abusive, traumatic, or difficult life circumstances. This is accomplished through mentoring and coaching services.
I have been involved in multiple arenas of ministry over the last couple of decades including, special needs and women's ministries. I have had the privilege of working for some amazing ministries including Refuge For Women NTX as a shift lead and TBN as a prayer partner.  My testimony about overcoming an abusive childhood was published in the Roaring Lambs book, Stories of Roaring Faith, Volume 3 and was featured on the radio broadcast program, A Time To Dream. You can listen to it here: TWR360. Additionally, I have contributed several articles to Oh Wondrous Grace, an online magazine for Christian women.
Under the Being Remade label, I create inspirational  resources and home decor as well as teach various inspirational art & craft workshops designed to help others learn to creatively connect with God. I currently support Refuge For Women NTX, a non-profit ministry which provides recovery opportunities for women escaping the sex-trafficking industry, with a portion of the sales from my products.
Meet Teri Beane
Hi! it's so nice to meet you. I am a Jesus lover, wife, mom to both a son and fur babies, and friend to some of the most beautiful people on the planet. I am passionate about God, His Word, and helping women reconcile their past so that they can walk out the life of freedom, identity and purpose God has intended for them. For over 25 years I have been advocating for women through my roles as minister, author, artist, and mentor. My objective is to help women own their story by encouraging them to allow Jesus to enter their story, heal their wounds, address their unmet needs, and move forward in their new identity in Christ with passionate purpose.
In the past, I have worked as an Outreach Pastor in my church, and teaching life skills through a faith based ministry I founded called The Purple Door. Currently, I spend my time writing books, offering art journaling and mixed media workshops, and mentoring women to help them grow spiritually, mentally and emotionally.
We all have a story. And I'm sure we can all say our stories include good, bad and some downright ugly pages. Jesus wants to redeem our story and turn it into a narrative reflecting the image of God in a world that desperately needs Him. I would love to get to know your story and help through my books and workshops, inspire you through my art, or engage with you personally through coaching. If you would like to learn more about my workshops or services please contact us.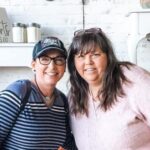 Together we offer are creative workshops which are often better suited to in person attendance, but we are happy to discuss the possibility of virtual workshops for you and your small groups.
Topics include Prayer Journaling, Journal Making, Prayer Painting & Defining Your Focus, God's Vision Board for Your Life. Coming Soon: A Story Worth Telling and Art Journaling.
For inquires concerning creative workshops or availability for speaking engagements, please contact Cherry & Teri at info@thebeingremadelife.com
Many Blessings,
Cherry & Teri