Creatively Connecting with God
$20 Journal Making: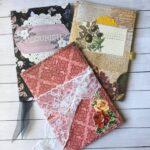 Create a unique one of a kind journal that is perfect for any occasion in this workshop. We provide a starter kit and all the extra embellishments. You'll learn how to make a variety of pages and embellishments and leave with a beautiful journal you can use for prayer, gratitude, travel or keepsakes.
$15 Prayer Journaling:
Have you ever wanted to have a better prayer life but were unsure of where to start? Or do you get distracted once you get started praying? We've all been there. Developing a consistent prayer life is vital to developing our relationship with God, as well as our spiritual growth. This Prayer Journaling Workshop covers the various aspects of prayer and prayer journaling and includes an instruction guide and prayer journal for the participant.
$25 Prayer Painting: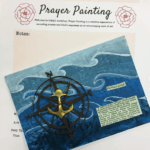 A hands-on workshop designed to help you creatively connect with God through prayer and His response to you. Even if you've never painted before, we will help you create a beautiful reminder canvas to hang on to what God is revealing to you.
$20 Define Your Focus, God's Vision Board For The Next Season of  Your Life: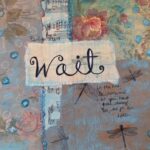 Define Your Focus is a vision board inspired mixed media workshop in which you will make a canvas emphasizing a word, phrase or verse to keep you encouraged and focused on what God has for you.
Being Remade partners with other ministries to provide workshops as a means to build missional community relationships and help individuals in becoming who God created them to be. Creatively Connecting with God Workshops are designed to bring an awareness to each participant of the freedom, identity and purpose available to them through a relationship with Jesus Christ.  Please contact Cherry for information on group discounts and scheduling at cfargo@mobilemissionsnetwork.com . We look forward to working with you!