$25 Journal Making: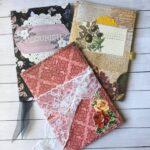 Create a unique one of a kind journal that is perfect for any occasion in this workshop. We provide a starter kit and all the extra embellishments. You'll learn how to make a variety of pages and embellishments and leave with a beautiful journal you can use for prayer, gratitude, travel or keepsakes.
$20 Prayer Journaling:
Have you ever wanted to have a better prayer life but were unsure of where to start? Or do you get distracted once you get started praying? We've all been there. Developing a consistent prayer life is vital to developing our relationship with God, as well as our spiritual growth. This Prayer Journaling Workshop covers the various aspects of prayer and prayer journaling.
$35 Prayer Painting: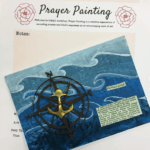 A hands-on workshop designed to help you creatively connect with God through prayer and His response to you. Even if you've never painted before, we will help you create a beautiful reminder canvas to hang on to what God is revealing to you.
$35 Define Your Focus, God's Vision Board For The Next Season of  Your Life: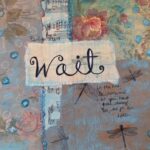 Define Your Focus is a vision board inspired mixed media workshop in which you will make a canvas emphasizing a word, phrase or verse to keep you encouraged and focused on what God has for you.
Whether it's a church group, networking group, celebration, or just a gathering of friends, Being Remade workshops are great resources and activities for your get togethers. Please contact Cherry for information and scheduling at cherry@thebeingremadelife.com . We look forward to working with you!