Have you ever been to a school carnival? You know the kind where there are lots of games, lots of kiddos, lots of laughter. These events are usually organized as fund-raisers so parents are spending money for tickets to play games where you might win some dime store trinket. It's all in good fun and all for a good cause, even if the prizes are some what underwhelming.
But, if you get lucky, there might just be cake walk. It's a lot fun and oh so easy, win or lose, to listen to some upbeat music and try to land on a winning space as you walk in circles. It doesn't take a lot of effort, talent, or skill either. Of course, the reward for winning is usually better too.  All of those moms who love to bake have donated their grandma's award winning recipe cookies, brownies, rice crispy treats and cakes. Who doesn't want one of those as a prize? And how many people are disappointed when they reach the end of the journey of walking around and around only to have nothing to show for it, all the yummy goodness has been given away?
Unfortunately, many people who come to Christ think that their new life with Jesus is going to be just like a cake walk: you might not always get a prize but at least it's always fun and easy right?  NOT right at all.  While the Christian walk does not take any talent or skill, it does require submitted effort. Everyday God calls us to share in Jesus' suffering; the burden of giving up our right to our rights in an effort to become more like Him by actively showing His love to a hurting and confused world.
God doesn't promise us a happy, go lucky life just because we choose to follow Him.  He does offer us peace for the storms, hope for the trials, grace for the mistakes, and strength for the battles. And there WILL be storms, trials, mistakes and battles a plenty because the enemy wants to steal your determination and joy while trying to destroy your life. He cannot steal your salvation, so he will do everything he can to try to steal your hope, your peace, and your strength in order to distract you and keep you from the overcoming victorious life God intends you to walk in.
Be prepared so that when the enemy attacks and life gets hard, you don't throw in the towel, don't quit, don't get distracted, don't surrender!  These are the only ways the enemy can win, but no matter how difficult the battle, fighting for all that God has for you – IT IS WORTH IT! Because unlike a cake walk, there is a prize for every believer who finishes the journey.
Blessed is a man who perseveres under trial; for once he has been approved, he will receive a crown of life, which the Lord has promised to those who love Him. – James 1:12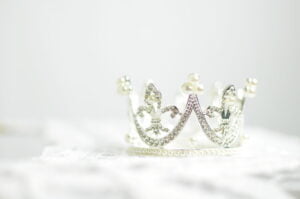 If you have questions about how to persevere through the challenging times or how to embrace being remade more and more into the image of Christ, please leave a comment or send me a message. I am more than happy to share my experiences in staying the course through various challenges and point you to resources that can help you.
Many Blessings,
Cherry